Interview with Distinguished Prof. Vladimir Hachinski – World Congress for Neurorehabilitation (WCNR) Vienna 2022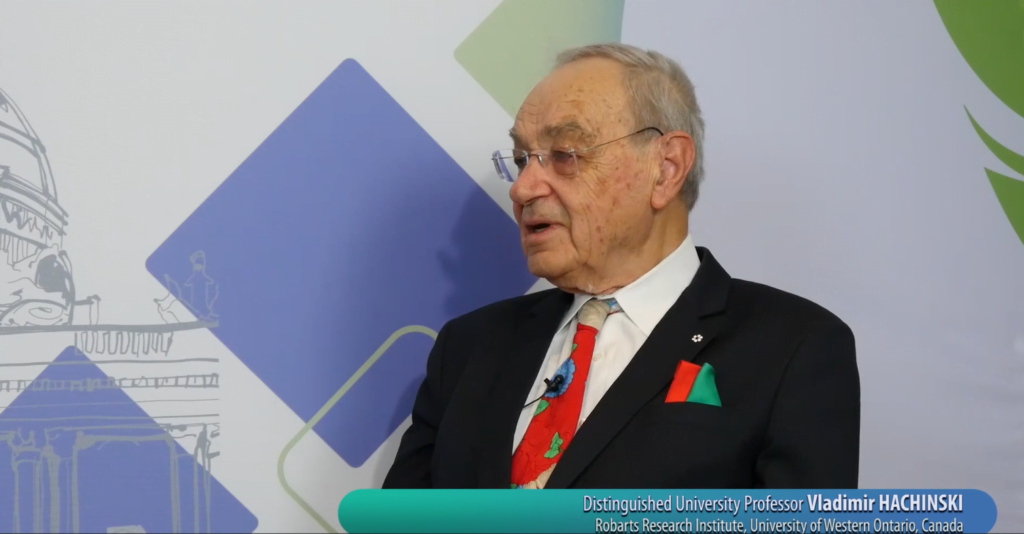 Interviewee: Distinguished Professor  Vladimir Hachinski 
Interviewer: Stefana-Andrada Dobran
Meet Distinguished Professor Vladimir Hachinski, an esteemed figure in the fields of Neurology and Epidemiology, and a Distinguished University Professor and Scientist at the
Robarts Research Institute
, University of Western Ontario, Canada.
This interview with Professor Hachinski was taken on the occasion of the 12th World Congress for Neurorehabilitation (WCNR), held in Vienna in December 2022.
Distinguished Professor Vladimir Hachinski shared his firsthand impressions of the congress, praising its high-quality presentations and exceptional organization, and delved into the congress's central theme of "multidisciplinarity," emphasizing its potential for fostering greater collaboration among neurorehabilitation experts worldwide. The discussion explores the role of hybrid multidisciplinary events in advancing neurorehabilitation research and practice, highlighting the increased connectivity and accessibility they bring, enabling specialists to engage across the globe.
Additionally, Prof. Hachinski shares insights from his project, "A comprehensive customised cost-effective approach to the prevention of dementia" (CCCAP), and underscores the importance of international collaboration in alleviating the burden of stroke on patients and healthcare systems. He highlights the significance of engaging individuals in actionable communities and harnessing networks to promote brain health awareness and prevention efforts, paving the way for a healthier future.
Don't miss this captivating interview with a leading expert in the field of neurorehabilitation, offering valuable insights and perspectives on cutting-edge advancements in stroke and dementia research and care.
We kindly invite you to browse our Interview category: https://efnr.org/category/interviews/ For sure you will find a cluster of informative discussions with different specialists in the field of neurorehabilitation.
---
---